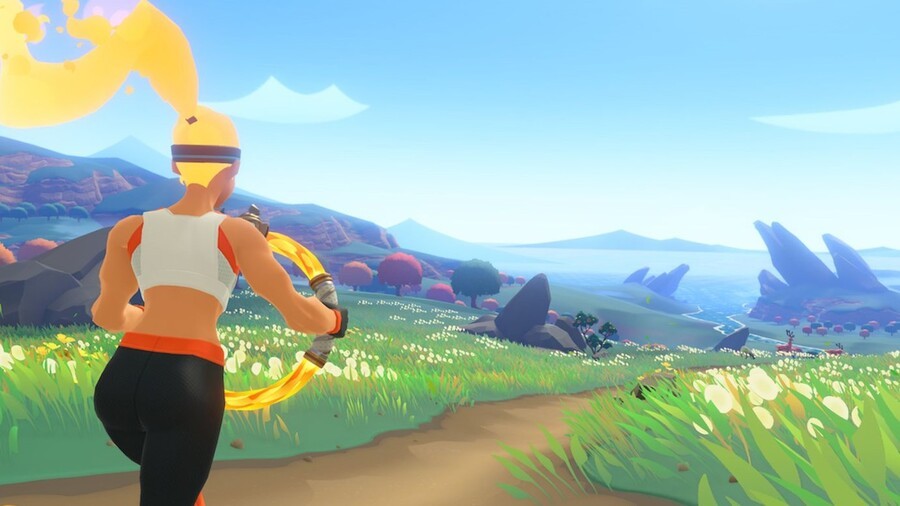 Here we are once again, seven days later, as if by magic. It's been a week game-packed with video games of all shapes and sizes. This week we've seen Black Friday 'leaks' which were too good to be true, news of a Nintendo Store opening in Tokyo (no, amazingly there wasn't one already) and Nintendo President Shuntaro Furukawa giving a rare interview to western journalists. Now, though, it's time to sit back and relax with some of them vidya games.
As ever, Team Nintendo Life has gathered to discuss our weekend plans and we'd love for you to get involved via the comment and poll sections below. Enjoy!

Liam Doolan, news reporter
This weekend I'll be continuing my adventure in Yooka-Laylee and the Impossible Lair. I've absolutely loved every single second of this game so far, so I'm looking forward to jumping back in for another prolonged session.
If I manage to rip myself away from this, I plan to spend some more time with The Legend of Zelda: Link's Awakening, as I'm not ready to leave Koholint Island just yet. I'll also be revisiting Wargroove (which is a game I really need to play more often) and if I get the chance, I might even play some Rocket League.
Gonçalo Lopes, contributing writer
No points for anyone guessing that I'm placing (again) two of my GOTYs into my weekend plans: Astral Chain and DAEMON X MACHINA. Feels like I'm purposely not finishing both but the real blame lies with The Witcher 3: Wild Hunt which has naturally taken over most of my gaming life. Some multiplayer bouts of River City Melee Mach!! and kaiju-kicking provided by Override: Mech City Brawl round things up nicely for another explosive gaming weekend.
Game of the week is another essential fighting game that arrives fashionably late to the Switch and marks my first time with the series: Skullgirls 2nd Encore feels like an Arc Systems Works fighting game with the animation of Cuphead. If that is not enough to pique your interest, perhaps the incredible soundtrack by the one and only Michiru Yamane might, or the fact my main is a wrestler who fights with a folding chair (cliché!) and an amputated, possessed arm of a giant demon (OK, that's fresh, even for me!).
Austin Voigt, contributing writer
This weekend, my little brother will be visiting from out of town – so, of course, we'll be continuing our eternal sibling gaming battle that has been going on since our childhoods – Smash Bros. and Mario Kart will be the deciding factors. After that, he'll be playing Link's Awakening for the first time, while I watch and cheerfully withhold any helpful tips from him (I recently received my UK Special Edition in the mail, so I'm bequeathing my Dreamer Edition to him – and he has yet to try it out). I'm sure I'll also cave and pick up Ring Fit Adventure as well, because it just looks like too much fun. Should make for an entertaining weekend!
Gavin Lane, staff writer
I picked up Xeodrifter for the teeny tiny sum of 99 cents last week, so I'd love to dabble with that if I can wade out of the backlog. I also have a pile of Star Trek games that have been sitting on my desk for a while in preparation for a feature I'll be cooking up on a month or two. I suppose I should really get started on them. Bit of a shame there are so few decent games set in that universe, really. You could even say that I've been hoisted by my own… wait for it… Picard.
Thanks very much – I'll be here all night. Don't forget to tip your waitress.
As always, thanks for reading! Make sure to leave a vote in the poll above and a comment below with your gaming choices over the next few days…