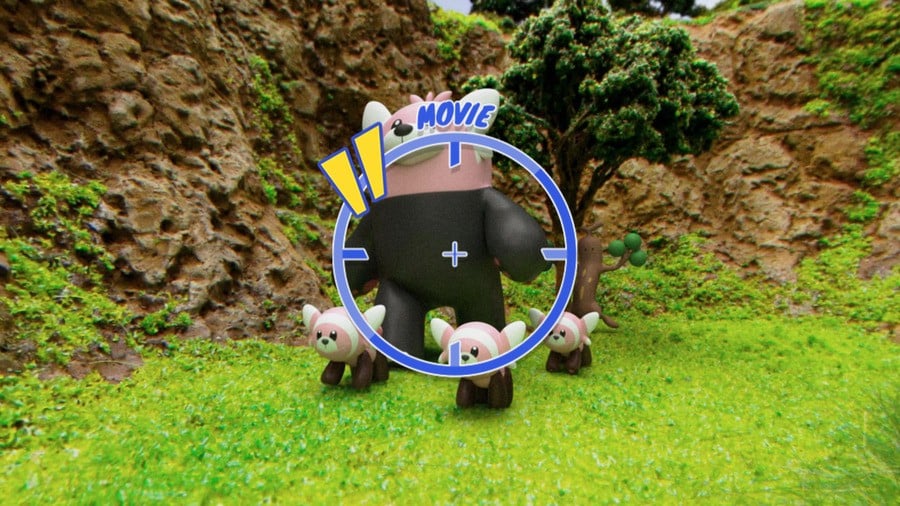 Update 11th Nov, 13:00 GMT): The Pokémon Sword and Shield Wild Area web app is now available to explore, allowing fans to track down some of their favourite Pokémon in a Google Maps-like diorama.
You can go ahead and visit the app for yourself here, although everything is presented in Japanese. You can explore the Wild Area using arrows to move around, or by dragging the screen to explore your current surroundings; when you spot a Pokémon, you can click on it to reveal information and – if you're lucky – a little animated movie which can be shared to social media.
It's not quite as exciting as catching the Pokémon and exploring properly – as you'll be able to do in the games – but at least it provides something for those unable to cope with the hype. Pokémon Sword and Shield launch this Friday, 15th November.
---
Original Article (Wed 16th Oct, 2019 15:50 BST): The Pokémon news just keeps coming today! Not only have brand new Gigantamax Pokémon forms been revealed, but now we have news of an online app which will let fans explore Pokémon Sword and Shield's Wild Area.
Scheduled to arrive in early November and to be available until 31st December, the new app will reportedly be known as 'Pokémon Wild Area Search' and will be available on PC, Mac, smartphones and tablets. It will allow fans to explore a diorama of the games' Wild Area and find various Pokémon within it.
The app will feature a 360-degree camera and will allow users to enjoy encounters with certain Pokémon in CG form. We're sure that more information on this will arrive in the near future, so we'll make sure to update you when we hear more details on exactly how you can check this out for yourself.
It seems The Pokémon Company is coming up with a nice variety of new tricks to keep the hype rolling for the new games; the start of the month also saw a 24-hour livestream take place, giving players a chance to check out Pokémon in the new location of Glimwood Tangle.
Do you like the sound of this idea? Do you think it could be a fun way to check out some of the new Pokémon coming to the games? Share your thoughts with us below.