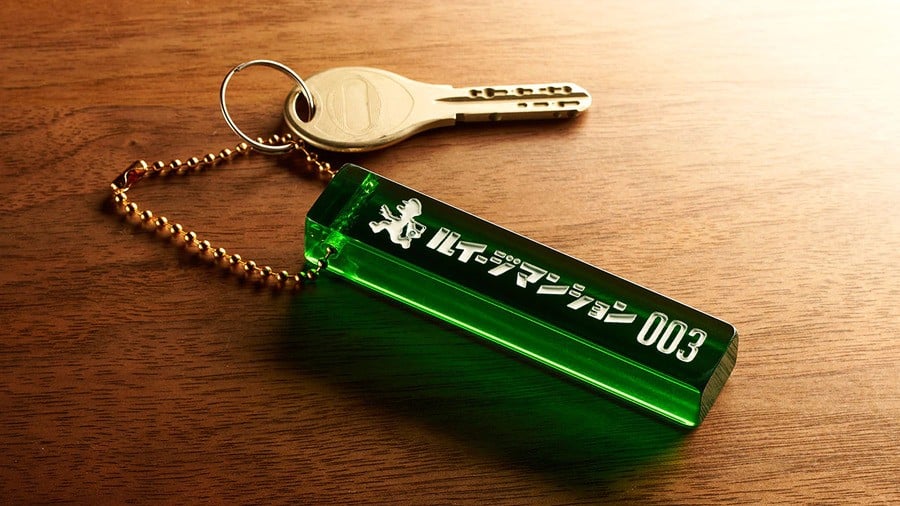 It's no secret that Japan gets all the neatest stuff, whether it's Kirby cafes, Pokémon phone cable clips or, you know, all the cool video games and hardware. The Japanese My Nintendo Store is chock-full of lovely physical merch to spend your platinum points on. There's nothing life-changing – it's mostly stickers, notebooks and tote bags – but it's hard to argue that those token physical goodies aren't a thousand times more exciting than the 'exclusive' wallpapers for your phone and PC that we get in the west.
As spotted by the excellent Japanese Nintendo, lucky Japanese gamers can redeem points for some lovely looking rewards coinciding with the release of Luigi's Mansion 3 next week. First up there's a fetching hotel keychain that looks like a stick of kryponite:
Alternatively, you might prefer some glow-in-the-dark postcards:
There's also a classy tote bag to slip your shopping and personal items into when you're out and about:
And we get wallpaper. That would be pretty great if it was actual wallpaper – we'd love to wrap that beautiful Smash Bros. 'Everyone is here' mural artwork around the walls of our office! But no, it's just an image for your phone. 50 platinum points. Definitely not on Google already.
While you're here, why not treat your eyeballs to the lovely Link's Awakening, Fire Emblem: Three Houses, Splatoon 2 and Mario Maker 2 swag that's also available on the Japanese store:
Hey, it's the Tokyo Olympics next year! There's better time to book up an extended trip to Japan – just make sure you factor in the excess baggage charges on the way back…