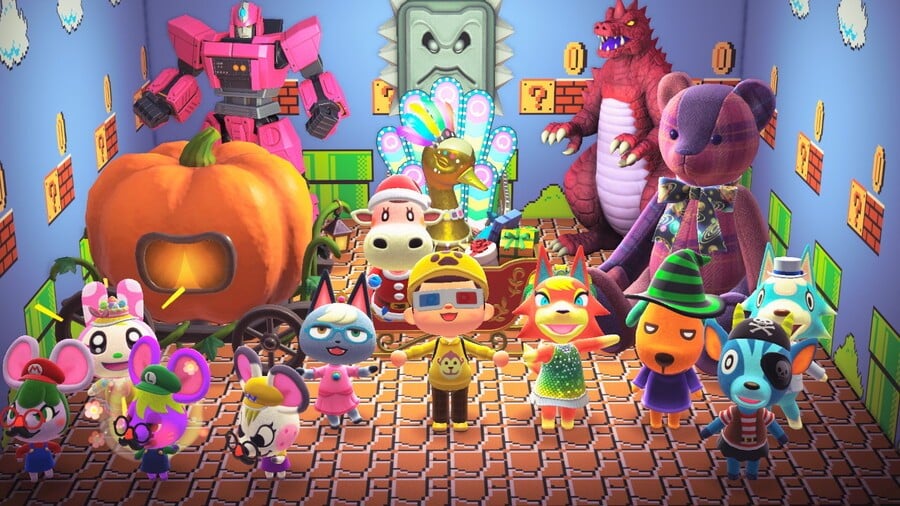 Whether it seems like yesterday or not is a matter of perspective, but Animal Crossing: New Horizons launched one year ago today.
And what a year it's been! Nintendo's life sim ended up becoming a significant coping mechanism for many people throughout 2020; a social outlet and positive focal point for millions of players that the makers couldn't possibly have foreseen during development.
Now that we've fully cycled through all of the game's four seasons and a full calendar year, we recently asked you to use the tag #ACNHYear1 and share images with us via Twitter — photos that best sum up your experience with the game over the past 365 days. A huge thank you to everyone who responded! You'll find below a small selection of our favourites, plus an extra couple from Nintendo Life staff.
So let's dive in and look at just some of our very favourite memories after the first full year of Animal Crossing: New Horizons…
Animal Crossing: New Horizons – A Year In Pictures
We kick things off and set the mood with stalwart Nintendo Life contributor and resident DJ Shiryu…
---
Thanks to everyone who shared their memories of the last year. Feel free to post more in the comments below and let us know your favourites from above.